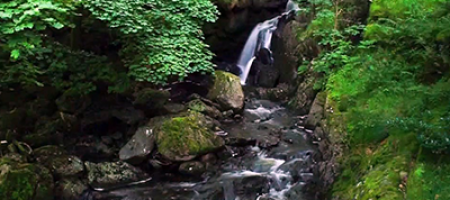 RJY-102: Papikondalu Tour Via Dwaraka (1N/2D)
Duration : 1 Night /2 Days
Destination: Maredumilli
Price : Starting from 3,999/-(per person)

(Papikondalu-Bhadrachalam-Dwaraka)-Badrachalam Papikondalu Tour 1 night 2 days packages | Papikondalu Tour Packages
 Day 1 :  Papikondalu Boat Tour :
On Arrival at Rajahmundry, pickup at Railway station / Kotipalli Bus stand by 7:30AM and transfer to boating point (Purushottampatnam/polavaram/Anguluru) by Road(35Kms). We reach boating point by 9AM. Board 100-120 seated A.C. Boat, breakfast and Veg. Lunch will be provided in the boat, 5 Hours upstream journey to reach Papikondalu (Perantalapally village) by 2pm, spend 1 hour at Perantalapally. During the journey you can experience the beauty of the Eastern Ghats and the Mesmerizing River Godavari. At perantalapally transfer to Non A.C. launch, another 2 hours upstream journey to reach Koida /Sriramagiri. Then, transfer to Bhadrachalam (by road 65 Kms, Tata Magic vehicle) and drop at Temple area by 8:30PM. Night stay in the hotel.
Places covered(with stops):
Gandipochamma Temple, Papikondalu, Perantalapalli Ashramam ("Rama Krishna Munivatam") and Temple.
Additional Places covered during the boat trip (without stops):
Polavaram Project Area, Devipatnam Police Station, Koruturu Cottages, Kolluru bamboo huts,  Sabari Confluence.
Note: Bhadrachalam Temple closes at 09:00 P.M.
 Day 2 :  Visit to Parnasala:
After freshup and breakfast, visit Sri Rama Temple, then to Parnasala (40 Kms, by road), afternoon return to Rajahmundry(200 Kms, by road), enroute visit Maddi Anjaneya Swamy Temple at Jangareddygudem and Dwaraka Tirumala and drop at Rajahmundry Railway Station / Bus Stand.
Tour Starts at 07:30 A.M. (DAY 1) from Rajamundry
Tour Ends by 08:30 P.M. (DAY 2) at Rajamundry
Freshup on arrival,
All Boat Transfers (Shared basis)
Accommodation in Budget category Hotel (A.C.Room)
1 Breakfast, 1 Veg. Lunch (Fixed Menu)
Transportation by A.C. Vehicle (as per itinerary).
Any Other Personal Expenses,Telangana State Permit charge.
No mobile communication during the tour
This is Package is arranged only for minimum 4 members
Please carry your original ID proof
For A.C Package:
Adult:3200/-
Child:2600/-
Children 5-10 years will be treated as Child
For Non A.C Package:
Adult:2700/-
Child:2100/-
Children 5-10 years will be treated as Child